Endoscopy Center
The Center for Digestive Health is an outpatient, ambulatory surgery center specializing in Endoscopy and Colonoscopy. We believe in compassionate medicine, where patients feel reassured and unrushed. Our Board Certified gastroenterologists provide high quality care in a friendly, relaxed setting.

Designed with quality, safety, privacy, efficiency, and patient convenience in mind, our facility utilizes the latest technology and operates with a highly trained support staff of Nurses and Endoscopic Technicians to ensure the highest standards of patient care to meet the needs of our community.

The Center for Digestive Health has achieved accreditation by the Accreditation Association for Ambulatory Health Care.
The Center for Digestive Health is located at 1615 N Convent St, Bourbonnais, IL 60914, Suite #2. Find us on the map
Please be advised that the Center for Digestive Health entrance is on the north side of the building, Suite #2.
Hours of Operation: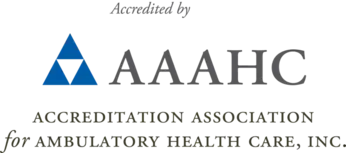 Our Regular Schedule
Monday: 6:30 am - 5:00 pm
Tuesday: 6:30 am - 5:00 pm
Wednesday: 6:30 am - 5:00 pm
Thursday: 6:30 am - 5:00 pm
Friday: 6:30 am - 5:00 pm
Saturday: Closed
Sunday: Closed